Printing at Eberhardt Press

Eberhardt Press is one of the few print shops in the northwest still doing short-run publication work. Most small publishers are caught in the gap between print-on-demand, with a high cost per copy, and larger commercial printers, who have to charge for a minimum quantity of 1,000 in order to cover their overhead and setup costs. If you need a print run 250-500 copies, it is becoming more difficult to find an affordable option.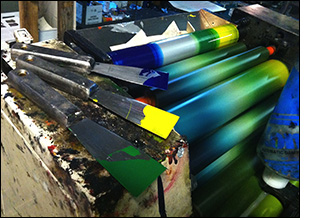 Since 2006, Eberhardt Press has been printing for small publishers because we understand the challenging circumstances that we all face today. We work with independent publishers, artists, musicians, non-profit organizations, small businesses and activist groups in Portland and beyond. Whether you need us to print business cards for your doula apprentices, a training zine for your street medic group, brochures for your co-op, a vegan cookbook, or notepads with a picture of your cat on the cover, we'll figure something out and make it happen.

Eberhardt Press takes a traditional craft approach to our work, while taking advantage of modern printing processes. We approach printing as a craft, applying the old ways whenever possible and practical. We use the best materials that the budget can afford, because we want the projects we print to be used for decades to come. We also take a DIY approach to equipment and production, doing quality work using relatively inexpensive but effective tools.

The shop itself is a no-frills operation. We have a garage door, not a front office. We focuse on our work, not on making the place look like a museum. So, we can figure something out that'll fit your budget and meet your expectations for quality work.

Check out our rate card for some basic printing rates, and get in touch for a custom quote, or to inquire about paper options, custom size formats, or any questions you might have about the printing process. We'll do what we can to get you pointed in the right direction.


Printing Services

Offset Printing: We run a capable 2-color Ryobi 3302 press. Our most competitive pricing is for 250-2,000 copies with one or two colors. We tend to avoid CMYK printing because we can't really compete on price with larger shops that have four-color presses. However, we print full color book covers as needed for clients' projects.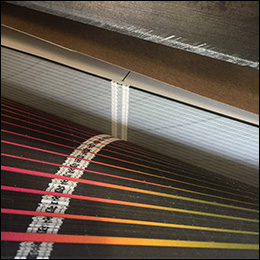 Letterpress: We have a 10x15 Kluge Automatic Platen Press and a Chandler & Price 10x15 platen press, with a modest selection of typefaces. Our letterpress services are supplemental to offset printing; if a project requires diecutting, embossing, debossing, perforation, or some letterpress printing, we can take care of it. But we don't usually take straight letterpress jobs like business cards, because there are many talented letterpress printers in Portland and elsewhere who specialize in that type of work. We'd rather focus on our strengths: a full-service shop producing short-run custom work for a broad range of clients.

Digital: We don't do digital printing at Eberhardt Press. However, if digital is the most effective way for you to print your project, there are a few reliable shops to whom we can refer you. Digital printing is particularly effective for full color print runs of 50-250 copies.


Bindery Services

Paperback Binding: Books with tough, durable, flexible spines.

Bookletmaking: Staple, fold and face-trim booklets from 8 to 64 pages.

Wire Binding: We use thick, sturdy twin-loop wire to make notepads, calendars, and lay-flat books.

Other Bindery Services: Collating, folding, scoring and perforation, corner rounding, and French folds, but not hardback binding.


Technical Specifications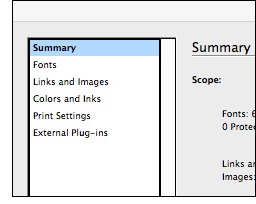 Acceptable File formats:

PDF (no compression on text or graphics, with all fonts embedded).
Packaged InDesign files.
Illustrator (with embedded images, and fonts converted to outlines).
Paper originals (scanning fees apply).
General Guidelines:
The graphics in your layout should have adequate resolution in order to reproduce well. Ideally, photographs should be scanned at 225dpi at 100% actual size, and line art is scanned at 600dpi at 100% actual size. Images pulled from websites are usually set at screen resolution, which looks fine on a monitor but terrible if printed.
Images should be converted to grayscale mode, not RGB. Images to be printed in full color should be set to CMYK mode.
Photoshop files with more than one color should have the colors separated on different layers if possible.
If your layout does not have any bleeds, it should have a minimum of at least 5/16" unprinted margins.
If your layout does have bleeds, they should be set to at least 1/8" beyond the trim line, preferably 3/16", and ideally 1/4".
If possible, multi-page PDFs should be exported as single consecutive pages, not as printer's spreads.

If you have any questions about file formats, technical specifications, or anything else, please email printing@eberhardtpress.org.