Free to Choose
A Guide to Reproductive Freedom

This is not just another pro-choice zine. It is an introduction to the history of underground abortion and a call to learn our history and to take matters in our own hands. It includes some information on menstrual extraction and a list of resources to learn more. Reproductive choice is not a "right" to be granted or withdrawn. "To know our history is to see how to take up struggle again."

24 pp zine
$2.00 + 1.00/shipping



You can also download an electronic copy of this pamphlet for free.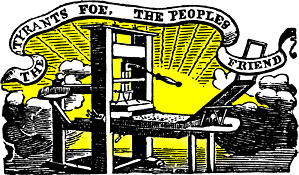 E B E R H A R D T P R E S S
636 SE 11th Ave., Portland, Oregon 97214
info@eberhardtpress.org


TO ORDER:
Single copies: You may pay online through PayPal, or send a check or money order to:

Eberhardt Press
636 SE 11th Ave.
Portland, Oregon 97214

Bulk orders: 50% discount for bulk orders that are paid up front. Minimum order: 15 items (can be mixed) plus shipping costs. We usually don't do consignment, but we offer exchange credit for returns. To place a bulk order online, email us a list of the titles you'd like to order with quantities, and we'll send you a PayPal or Square invoice. Otherwise, you can mail a check or money order.

International orders: Please email us a list of the titles you'd like to order. We can send you a PayPal or Square invoice with shipping costs included, or you can mail an international money order.

Questions?
orders@eberhardtpress.org